Charlotte, North Carolina Office

Tristate Financial Advisors 207 Regency Executive Park Dr, Suite 170
Charlotte, NC 28217
Phone: (704) 440-4508
Email: info@tristatefa.com
Trinity Wealth Securities TAMPA: (813) 425-4765, Ext. 431
Licensed Financial Advisors
Retirement Planners
Wealth Managers
Certified Financial Planners
Investment Advisors
Charlotte, Nicknamed the Queen City, is on the move. The city consistently ranks as one of the top growing cities and is the home to more than 10 Fortune 1000 companies, including Bank of America, Lowe's and Wachovia Corp, and multiple professional sports franchises. With so many employers and aspiring professionals in the city, we believe that hard working people don't need to wait to retirement to live their dreams, they can start living life on their terms today. That's why Tristate Financial Advisors (TFA) is helping forward-thinking professionals in the Charlotte area like you build a plan around your goals, your family, and your life. So, you can live for the moment with greater confidence today, knowing our financial advisors have you on the path to even more flexibility, freedom, and accomplishment tomorrow.
Send Us a Message or Book a Free Consultation
Please complete the Contact Form and we'll be in touch.
The data on this form is submitted and transmitted via a secure connection
Your fiduciary financial advisor can help you understand investments and the impact of advisory fees have on your investment portfolio and work with you to minimize your advisory fees.
Financial Services Tailored for the Charlotte, North Carolina Residents
We understand the special needs of Charlotte's residents and businesses. From Dilworth, South End, NoDa to Myers Park and more, TFA's local Financial Advisors focus on serving the needs of professionals seeking to accumulate wealth for their families and people nearing retirement. Our comprehensive and highly competitive advisory services include:
Local financial advisors are highly experienced in managing multifaceted and extremely detailed investment strategies to help you shape your financial future. Our services include investment advisory, investment income, alternate income strategies, retirement planning, and tax-sensitive investment management.
Wealth advisors are skilled in actuarial plan design and advanced insurance architecture and estate strategies.
Expert and certified financial planners understand your specific needs - whether you're the CEO of a large corporation or a small business owner. We know what it takes to help you protect, grow, and sustain your business, personal finances, and investments.
Financial Planning and Retirement Planning Near Charlotte
A common challenge for professionals is carrying the burden of managing investments and juggling financial goals on their own has become too much. If that sounds familiar to you, let us remove that burden and enable you to spend more precious time with the people, career, and passions you love.
Let us assist you with retirement plans, key employee retention plans, and business succession planning, as well as the owner and executive compensation plans.
As financial advisors for the Charlotte area, we pride ourselves on being educators, giving our clients the power to make better decisions to increase your family's financial success. To provide that, we take great pride in gaining an understanding of your readiness level to explore solutions and deliver efficient and effective strategies to meet your financial goals. Hello Charlotte, we are here for you!
Top-Rated Wealth Advisors & Resources in Charlotte
The TFA Charlotte branch office is conveniently and easily accessible from the most vital neighborhoods and attractions in Charlotte. Our local certified financial planners, financial consultants, investment advisors, and retirement planners can help shape the investment and wealth management needs of the Queen City residents and businesses in the following areas:
Uptown
SouthPark
Ballantyne
University City
Dilworth
NoDa
Meyers Park
Plaza-Midwood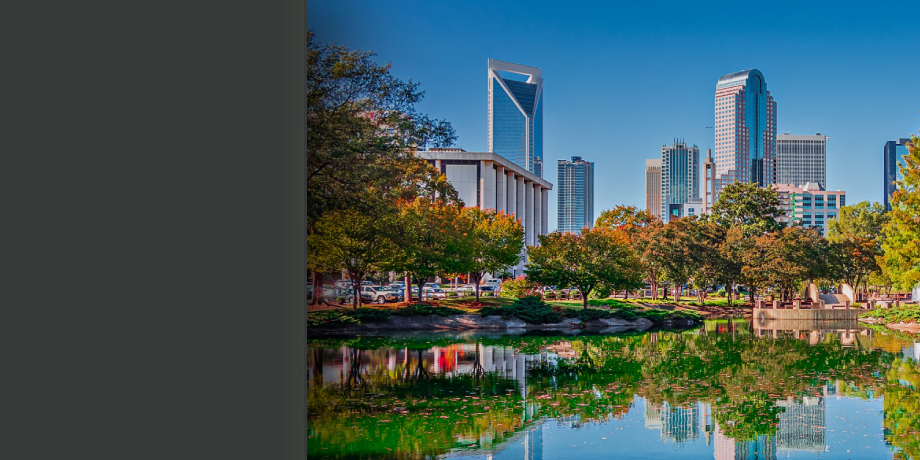 The TFA local representation is fee-only. Independent fiduciary financial advisors bring individualized attention, confidence, and peace of mind. Get the investment and retirement advice for today and tomorrow.
Actionable Financial Insights
Get access to our extensive library to learn actionable insights that help you navigate through the most challenging market cycles. Enjoy access to valuable resources such as books, articles, videos, and calculators which help you achieve more with your money and life.
Let's Start a Conversation
We'd like to start our process with an introductory meeting in which we'll get to know each other, learn about your needs and determine if our financial services are a good fit for your situation. If so, we'll schedule a more in-depth discovery meeting that will allow us to begin to talk about your financial goals and potential strategies for success.